is what I have been carrying, a modern Webley Bulldog. Well, two out of three....ok...maybe just one out of three. But, it makes a dandy doorstop, can be thrown in trunk or bed for increased winter traction, and is likely better than a deck swivel gun converted to shoulder fired flintlock fowling piece.
It actually works for brief spells in a field jacket pocket or front (pleated) trouser pocket, grip protruding like any other snubbie with huge black grips. Hides completely in my old N3-B parka pocket, but so would a '64 Rambler station wagon. I have a Galco high ride which also works rather well.
Never thought I'd see the day where I had a Super Redhawk which I could stick in a pocket, but there it is. And quite accurate, too. Can manage 1.5"@25yds, which is amazing considering my eyes and this a snubbie.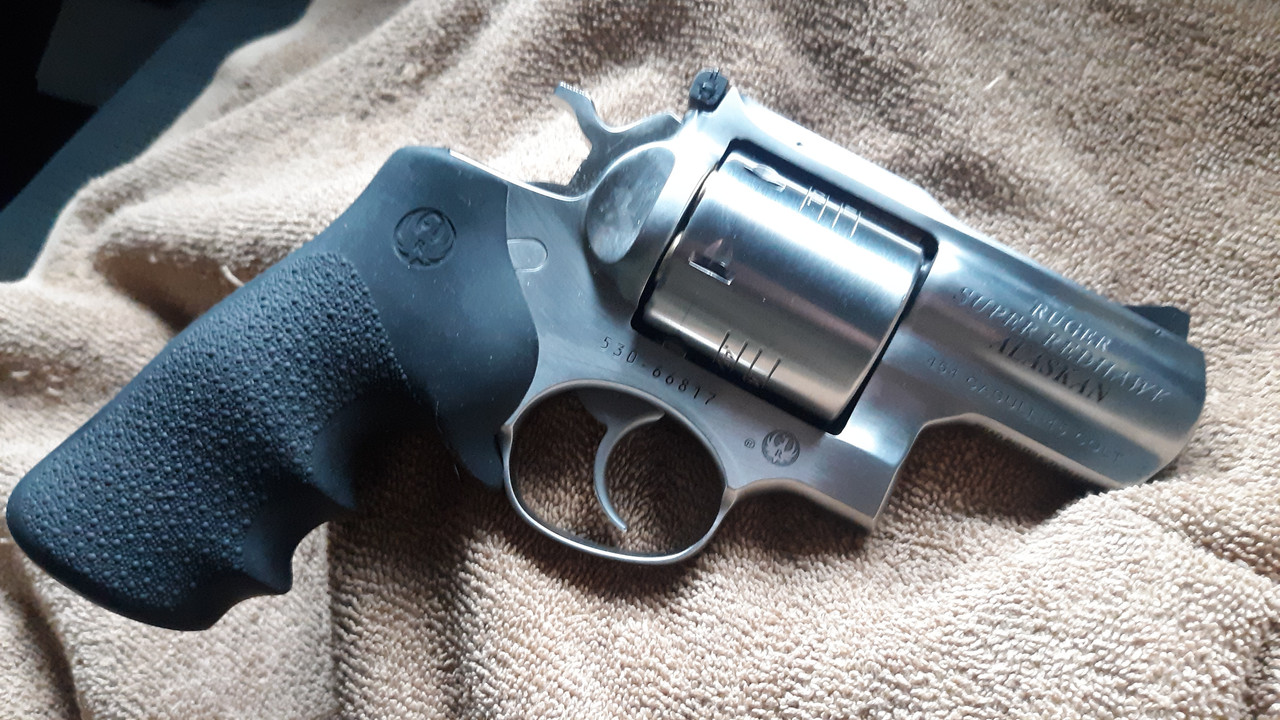 ---
What you been carrying lately? - WB, 2023-03-10, 20:00

G2 9mm (nm) - Lynn41,

2023-03-13, 13:57

Mr. WB, compact, lightweight and powerful

- Mike H.,

2023-03-13, 12:57

Sw Shield45 with 7 round magazine (nm) - drdougrx,

2023-03-13, 05:03

What I carry…. - TK,

2023-03-11, 17:51

Kel-Tec PF9 and NAA 22LR (nm) - Darryl T.,

2023-03-11, 16:04

I have been carrying two - Grover Sr,

2023-03-11, 15:44

Taurus G2S 40 Sw, Lcp 380 (nm) - Derek,

2023-03-11, 14:33

G 48 with Holosun 507 (nm) - Brian T,

2023-03-11, 13:26

Carry - Rbeck,

2023-03-11, 10:57

Generally Speaking - Doctor,

2023-03-11, 09:33

As a rule, Ruger SP 101 357 4.2 inch - John W,

2023-03-11, 03:45

ONLY THE LATEST UP TO DATE FOR ME. - JT,

2023-03-10, 21:17

Carry .... - Jim Taylor,

2023-03-10, 21:09

carry - FSimon,

2023-03-10, 20:59